Quality Wire at the Best Price
When it comes to your demolition projects, would you like to save more time and money?
At WireCom, we have developed high quality, productive diamond wire that will allow you to finish projects on-time or ahead of schedule, at a cost significantly less than you are currently paying. Delivered in 150 ft. rolls and compatible with today's wire saws, our wire cuts the toughest concrete, steel and granite for demolition of bridges, stadiums, dams and oil rigs. When time is critical and square feet need to be removed, WireCom diamond wire is your best choice to save time and money!
Concrete Wire
Compatible with most of today's wire saws WireCom's universal concrete wire is 10.5 diameter/40 beads per meter and can demo many types of concrete with heavy rebar. When challenges arise, we will work with your operator to create the ideal wire formula and deliver it within 10 days.
Loop Wire
WireCom's handmade loop wire is ideal for subsea applications. This coarse grit wire is specially formulated for fast sawing applications, perfect for cutting caissons, pipe and metal. This wire is 10 diameter/40 beads per meter.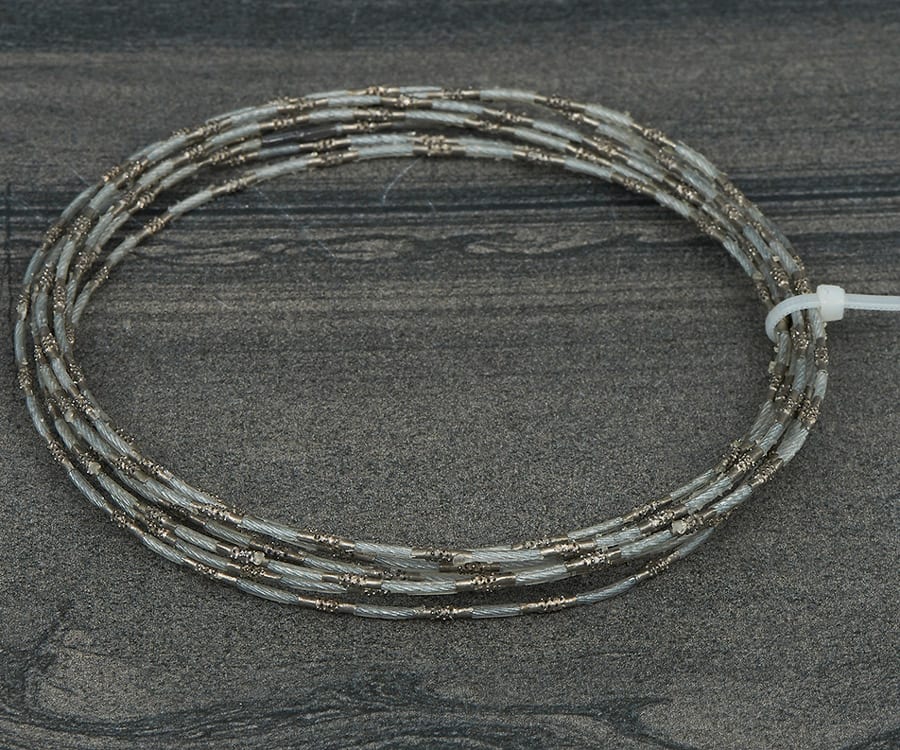 These small ultra-thin wires, produced in 1/16", 1/8", 3/16" and 5/16" sizes are perfect for precise and special project applications including those who:
process silicon blocks to produce solar panels
work with expensive metals and require little waste
cut PCB (printed circuit boards)
INTERESTED IN TRYING THE WIRECOM DIFFERENCE?
See if our diamond wire is the right fit for your projects. Complete the form below and we will send 50 feet of test wire to qualifying inquiries. We will be in touch soon to determine the type of wire that best meets your type of projects.